Birthday Book Club!
9/19/2017 8:57 pm
Birthday books can be ordered through September 30th! Click HERE for more information and to add to the HFE library collection while celebrating your student's birthday in a special way!
HFE Harvest Festival
9/11/2017 5:07 pm
The HFE Harvest Festival is October 21st. CLICK HERE for the many volunteer opportunities that are available!
Hispanic Heritage Month
9/8/2017 4:11 pm
Heards Ferry is excited to celebrate Hispanic Heritage Month Sept. 15th-Oct. 15th. We will highlight important Hispanic people and their contributions to society. We would also like to highlight HFE staff members and students of Hispanic descent. We encourage students to create a display that will be showcased in the front lobby! If your child is interested, please add his/her name to the google doc. Ms. Soldo will meet with students to collaborate and create a plan together. Thank you for your continued support.
https://docs.google.com/document/d/1RhxJ1xaWfRuY7EE6IeT_lg17NVTlmg0LO96nsWsakE4/edit?usp=sharing
Student Drop-off Reminders
9/6/2017 4:04 pm
Carpool
During carpool hours in the morning and afternoon, only right hand turns are allowed to access our driveway from the traffic light at Dupree Dr. If you are heading eastbound, please use the turn around on Powers Ferry Rd.
When dropping students off, please pull up to the farthest open spot. This helps us maximize the number of students who are able to get out at one time. If you stop by the carpool entrance that leaves 5 open spots in front of you. Pulling all the way up will help our carpool drop off go more quickly.
Our carpool lane is a cell phone free zone. The safety of children is our utmost priority and we greatly appreciate those of you who respect this rule.
Prior to

7:25

, the carpool line is quite short. Consider arriving a few minutes earlier to alleviate the congestion.
Admin. Building Parking Lot
If you choose to pull into the FCS Administrative building next door for morning drop off, please pull into a parking space and walk your children to the sidewalk in front of the school. We and the FCS police department have concerns for the safety of students walking across the parking lot without an adult. This is a requirement if you use this arrival option. If you want to drop your child off without getting out of your car, please use the carpool lane.
Cookies for Character
9/1/2017 1:02 am
The learner profile for the month of September is Communicator. The attitudes are respect, cooperation, tolerance and empathy. Click here for more information.
Yearbooks On Sale Now!
8/10/2017 9:27 pm
Only $25 each until December 31st. Price will increase to $35 each on Jan 1st. There is no guarantee that your child will get a yearbook unless you pre-order theirs TODAY! Ad space is limited - if you are interested in purchasing an ad for your child, complete your ad by January 1st, 2018. Please purchase a yearbook for your child prior to purchasing an ad. You can save your ad creation and submit at any time prior to the deadline.
School code is #14991
Spirit wear is available in our online store. Order now!
8/6/2017 8:37 pm
Click HERE to make your HFE spirit wear orders online!
*Please note you must be logged in on the EA website to access the store.
Join the Eagle Alliance Now!
7/18/2017 6:53 am
Cross one item off your Back-to-School To Do list: 2017-18 Eagle Alliance memberships are READY NOW!
Remember that the Eagle Alliance plans and funds nearly every single event throughout the school year, such as STEM Day, International Day, Field Day, the Talent Show, Date Nights, the Harvest Festival and so many more.
The Eagle Alliance also funds nearly every single academic program which include the science lab, all writing and math programs, materials for Spanish, in-school field trips, and teacher training (including International Baccalaureate), to name just a few.
We can't do it without you! In addition to supporting all the above, your Eagle Alliance membership benefits include:
Eagle Alliance directory access and inclusion - immediate when you join online!
Eagle Alliance 2017-18 'Member' car magnet
Discounted pricing for Eagle Alliance-sponsored events, i.e. Harvest Festival, Date Nights, Parent Party, Talent Show
Complimentary participation for Eagle Alliance-funded activities, like Chorus and STEM Club. (Supply fees may apply.)
NEW for 2017-18: We are now offering multi-child discounts!
Click here for more information. Ready to join? CLICK HERE!
5 Easy ways to raise $$ for HFE
7/3/2017 11:06 am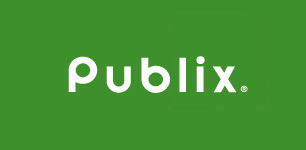 Please check out the Free Money section on the Eagle Alliance webpage for more details. Thank-you for supporting our students and staff!
Heards Ferry Elementary School
6151 Powers Ferry Road
Sandy Springs, GA 30339
470-254-6190
Fax: 470-254-6195
Upcoming Events
Monday, September 25
Tuesday, September 26
Wednesday, September 27
Thursday, September 28
Friday, September 29